Oklahoma Workers' Compensation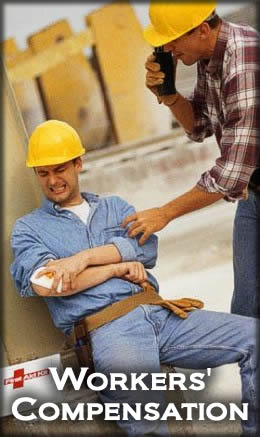 When an employee is injured on the job in Oklahoma, the employee is entitle to certain benefits under the law. Unfortunately, many employers do not voluntarily meet their obligations to their injured employees. And, some even actively work to prevent their employees from knowing their rights under the Workers' Compensation Act.
Some symptoms you might notice from one of these employers is that they will:
deny you medical treatment or tell you that you can only see their doctor,
tell you that they will provide light duty work while you are treating, but then pressure you to do work outside of your medical restrictions,
fire you and then tell you what you are on your own because you are no longer an employee,
offer you a settlement based on their doctor's rating without letting you know that you can get your own doctor to provide a rating.
If you have been injured at work, you need to know rights and you need to know how to enforce them.
Workers' Compensation Benefits in Oklahoma
Oklahoma law provides injured employees to receive the following benefits:
Medical Treatment.You are entitled to medical treatment until you reach maximum medical improvement. Although the employer gets to select your initial physician,you are entitled to one change of physician to get a second opinion. This change of your treating doctor can be used even after the first doctor has released you from treatment.
Travel Reimbursement. If you have to travel out of your city to receive your medical treatment, you are entitled to reimbursement for your travel at the IRS rate per mile.
Temporary Total Disability (TTD) Benefits. If your treating physician determines that you are medically unable to work are you are still receiving medical treatment, then you are entitled to TTD benefits. TTD benefits are pay for the time you are off work and treating. TTD benefits are 70% of your average weekly wage, up to a maximum of $717.00 per week. If you can perform some duties but not your normal work duties, you may still receive TTD benefits if your employer does not provide light duty work for you.
Temporary Partial Disability (TPD) Benefits. If you are only able to work part-time or at a lower rate of pay than prior to your injury, TPD benefits pay 70% of the difference.
Permanent Partial Disability (PPD) Benefits. Once you are released from medical treatment at maximum medical improvement, you are entitled to money for any permanent limitations or physical impairments that you have. This is particularly applicable to those whose treatment included surgery. PPD benefits range from hundreds of dollars to $100,000.00 or more.
Continuing Medical Maintenance (CMM). If after finishing treatment, you are prescribed medical services or prescriptions on an on-going basis to maintain your condition, then your employer is responsible for the costs of these services.
Vocational Rehabilitation. If you are unable to do the same type of work that you could prior to the injury, then you are eligible for training or schooling for other types of employment or job placement services.
Permanent Total Disability (PTD) Benefits. If you are unable to return to any type of gainful employment after your medical treatment is finished, even after vocational rehabilitation, then you are entitled PTD benefits. PTD benefits are paid weekly at a rate of 70% of your average weekly wage to a maximum of $359.00 per week.
Death Benefits. If you are a dependant (child or spouse) of a worker killed on the job, you are entitled to benefits under the Workers' Compensation Act. These benefits include a lump sum immediate payout, an amount for funeral expenses, and a weekly pay out based on the workers' average weekly rate.
Workers Compensation Attorney
If you have been injured at work and are not receiving the above benefits from your employer or are not being treated right, then you need the knowledge, advise, and representation of an experienced Workers' Compensation lawyer. Get a free evaluation of your case from an Oklahoma Workers Compensation attorney now, call (918) 485-0335.
Attorney Fees for Workers Comp. Lawyer
The Workers Compensation lawyer at the Wirth Law Office – Wagoner do not charge any up front fees or costs and you owe nothing unless money is collected for you. We work on a 20% contingency fee on the PPD and PTD benefits that we collect for you. So, you have nothing to lose. Call for a free evaluation to see what your case could be worth or what it would take to get you the treatment that you need. Call (918) 485-0335.
Free Consultation
For a free consultation with a Wagoner Oklahoma workers compensation lawyer call the Wirth Law Office – Wagoner at (918) 485-0335 (or toll free at (888) Wirth-Law). Or, as always, you may enter a legal question in the form at the top right of this page.