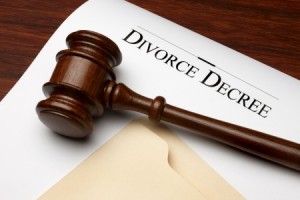 Divorce is the usual way that married couples end their relationship. Statistics show that someone in the United States gets divorced approximately every 10 to 13 seconds. But, a divorce is not as easy as simply choosing to part ways. Divorce is a civil lawsuit that is filed with a state court and tried before a judge, and it will require you to meet certain statutory requirements.
Divorce vs. Annulment
Divorce in Wagoner, Oklahoma is different from an annulment in that it is the dissolution of a legal and valid marriage. An annulment on the other hand is the voiding of a marriage based on the fact that it was invalid from the start and thus should have never taken place.
In addition, an annulment is based on circumstances that were present before the marriage took place, whereas a divorce is based on something that happened between the couple during the marriage. Thus, your divorce petition must specify the actual grounds (basis) upon which you wish to file for divorce in Wagoner, Oklahoma.
Grounds for Divorce in Wagoner County
Your grounds for divorce in Wagoner, Oklahoma are to be chosen from a list of judicially recognized grounds, which include the following:
Abandonment, which occurs when your spouse leaves your marital home for more than one year without justification or consent to do so.
Adultery, which can either be witnessed or inferred by the fact that the person spent time alone with a third party or the presence of evidence  such as romantic communications between your spouse and a third party.
Impotency.
Your wife getting pregnant by another man.
Extreme cruelty, which can be either physical or mental. Typically, for mental abuse to be used as a basis for divorce, there must have been at least the threat that it would become physical at some point.
Fraud.
Habitual drunkenness or drug abuse that is voluntary and confirmed.
Gross neglect of spousal duties.
Imprisonment in a state or federal institution.
Obtaining a divorce decree from another state that does not release you from divorce in the state of Oklahoma.
Insanity for five years or more.
You may choose to file divorce in Wagoner, Oklahoma based on grounds that you and your spouse have agreed upon, or based on any grounds that you can individually prove to the judge in court.
Incompatibility
If you do not qualify for any of the grounds listed above, Oklahoma also offers a no-fault divorce on the basis of incompatibility, which means that the marriage is simply irretrievably broken.
You may use incompatibility as grounds for your divorce in Wagoner, Oklahoma, even if your spouse does not want a divorce. Thus, in Oklahoma, a divorce may be granted upon request of a single spouse.
Free Consultation: Wagoner Divorce Attorney
For more detailed information regarding recognized grounds for divorce in Wagoner, Oklahoma, you should consult with an experienced Wagoner, Oklahoma family law attorney.
For a free consultation with a Wagoner divorce attorney, call 918-485-0335. Or, as always, you may enter a legal question in the form at the top right of this page.