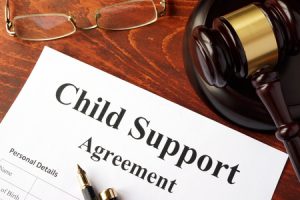 Wagoner, Oklahoma child support payments can be changed in a number of situations.
If you are having difficulty making your Oklahoma child support payments, don't wait until you are behind.
Likewise, if you believe that the child support payments you are receiving should be increased, seek legal help as soon as possible.
FAQ: Oklahoma Child Support Payments
A Wagoner court will retain jurisdiction over a divorce until your child turns 18. That means that all orders regarding ongoing custody, support, and visitation can all be modified as needed.
In order for a court to modify an order for Oklahoma child support payments, your financial situation must have changed significantly. That might be because of a job loss, your own declining health, disability, or any other factor that causes your financial situation to decline significantly.
However, this might also mean that a parent's finances have improved significantly. If your income or that of your ex-spouse has increased significantly, the court will want to make sure that your children benefit from that increase.
A court can also order a modification in Oklahoma child support payments if the cost of daycare or medical insurance has changed or the original court order for support failed to include an order for medical insurance for the children. Continuing medical insurance and daycare are important services for children. Unfortunately, the reality is that these costs continue to escalate.
How an Attorney Can Help Modify Wagoner Child Support
The child support system is complex and can seem unpredictable. When seeking a modification, it is crucial to understand whether a court is likely to grant your request.
All too often, a parent will seek a reduction in child support only to have a court order an increase. Because the court looks at both parents' incomes and expenses in making the modification, it is important that you have a trusted Wagoner child support attorney help with the process.
Your attorney will have experience with the judges and the child support system in Wagoner. Your attorney can help you understand whether your situation warrants a modification of Oklahoma child support payments.
In addition, your attorney can help compile and present the evidence of your changed circumstances so that the court fully understands why a modification is necessary.
Free Consultation: Wagoner Divorce Attorney
When your marriage plans unravel, get the best legal counsel available. Don't go it alone. Get an experienced, reliable Wagoner divorce attorney on your side.
Contact the Wirth Law Office – Wagoner at 918-485-0335 today to schedule your free, no-obligation consultation.