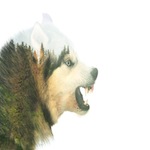 If you have been bitten by a dog in Wagoner, Oklahoma dog bite laws can protect you from costs associated with the situation. This includes but is not limited to medical bills, missed wages, or other expenses.
Generally, you need to civilly pursue the animal's owner. A skilled Wagoner dog bite attorney can help you work out a settlement or file a claim for those injuries.
FAQ: Oklahoma Dog Bite Laws
The owner of a dog has a duty of care to act as a reasonable dog owner under the circumstances.  If you can show that the owner breached that duty of care in some way at the time you were injured and that the owner's breach is the cause of your injuries, you may have a good claim for negligence.
For example, suppose the local elementary school uses the public park for recess each weekday at 11 a.m. The owner of a dog allows his dog to run unleashed through the park one school morning at that time.
If the dog gets overexcited and nips your child, causing an injury, your child has a negligence claim under Oklahoma dog bite laws.
Additional Considerations
If the dog that causes your injuries has been labeled a "dangerous dog" by Wagoner animal control, the State of Oklahoma has enacted strict liability laws to protect its citizens from dangerous dogs.
A "dangerous dog" is a dog that has severely injures a person without any reason.  The owner of a dangerous dog is penalized by state statute if the dog attacks a person on public property or a person who has permission to be on private property at the time of the attack.
If the owner of a dangerous dog violates state laws regarding how a dangerous dog must be crated and transported, and the dangerous dog is involved in an attack, the owner can be jailed for a maximum of one year and fined a maximum of $5,000 (or both).
If the dog kills because of the owner's violation of these rules, the owner can be imprisoned for a maximum of five years and fined $25,000 (or both).
In addition to these statutory penalties imposed upon the owner of the dog, you may sue for civil penalties under Oklahoma dog bite laws.  A civil suit for violation of the Oklahoma statutes regulating dangerous dogs would be brought under a negligence per se theory.
That means that you do not have to prove the elements of negligence to win a case of negligence against a dangerous dog owner – if you can show that he violated the statute, you can prove that he has been negligent and should compensate you for your injuries.
Free Consultation: Wagoner Dog Bite Attorney
To find out more about your rights under Oklahoma dog bite laws, contact the Wagoner dog bite attorney at the Personal Injury Law Office of Wagoner today.
For a free, no-obligation consultation, call 918-485-0335 or send your question using the email form on this page.