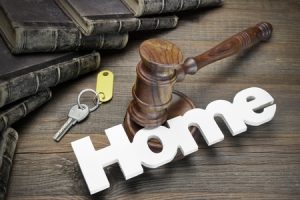 One area of real concern among divorcing spouses in Wagoner is the division of marital assets or Oklahoma marital property.
It is important to understand what marital assets are and how the court will divide them in your divorce. Here are some things that might help you better understand this process.
What is Oklahoma Marital Property?
Generally speaking, Oklahoma marital property is all the things that you and your spouse have accumulated over the course of your marriage through community contributions. These are often the everyday things that we surround ourselves with in our homes: furniture, cooking utensils, books, clothing, and the like.
But Oklahoma marital property can also include savings accounts, the family home, stocks, and retirement accounts. Upon divorce, it is often these assets that are difficult to divide.
Oklahoma is an Equitable Distribution State
Oklahoma courts strive to divide marital assets equitably between divorcing spouses. However, a fair distribution is not always an even split of assets between the spouses. During the divorce process, it can be difficult for spouses to look objectively at the needs of the other spouse in making this division.
When spouses cannot agree on an asset division between themselves, it can be helpful for attorneys to help negotiate that split. Hiring a Wagoner divorce attorney can save you anguish and time. An experienced attorney will know what factors the court is likely to consider in the division of marital assets in your divorce.
An Oklahoma judge has wide discretion in the division of marital assets. A court is likely to look at such factors as the length of the marriage, the contributions of both spouses to the marital community over time, the future earning potential of both spouses, and the physical and financial needs of each spouse.
The Marital Settlement Agreement
Once you and your spouse come to an agreement about the division of Oklahoma marital property, whether that agreement is formed through negotiation between the spouses, hammered out by the attorneys, or ordered by the judge, that agreement will have to be incorporated into a marital settlement agreement.
The marital settlement agreement will contain all of the matters that you and your spouse will decide on, including property division, alimony, and all matters relating to child custody, child support, and visitation. The judge approves all matters in the settlement agreement as part of the process of getting a Wagoner divorce.
Free Consultation: Wagoner Divorce Attorney
When your marriage plans unravel, get the best legal counsel available. Don't go it alone. Get an experienced, reliable Wagoner divorce attorney on your side.
Contact the Wirth Law Office – Wagoner at 918-485-0335 today to schedule your free, no-obligation consultation.