Online Databases Can Help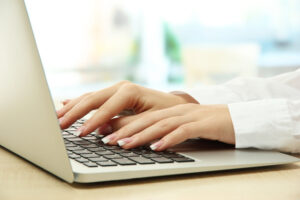 Like many things these days, many courts have records available online. While not all records are available, many family law court records can be found online. You just need to know where to look.
For older Wagoner family law cases or cases from smaller counties, you may either need to go to the county or have someone get those records for you. In Wagoner, two different systems are available to search for records online. They are OSCN (Oklahoma State Courts Network) and ODCR (On Demand Court Records).
Wagoner Family Law Cases: On Demand Court Records
On Demand Court Records (ODCR.com) is an online service that Wagoner County uses. You can search records by name, date, court, and case type. ODCR tends to have older pleadings available online. It also shows select results from OSCN.net.
Wagoner Family Law Cases: Oklahoma State Courts Network
Oklahoma State Courts Network (OSCN.net) is also available in Wagoner County. This service is more comprehensive than ODCR. The database is searchable by county. You can search by parties, case type, and dates.
Docket sheets are available for most cases. The docket sheets contain a list of all the documents filed in a particular case. The sheet will have the name of the document filed, the date it was filed, and the name of the party who filed the document.
For newer cases, you can actually get copies of the documents themselves. These documents are downloadable from OSCN in the form of PDFs or TIFFs. The availability of older cases depends on when the county began scanning and uploading court documents to the system. For newer cases, the records are available online almost as soon as they are filed with the court clerk.
Not All Records Are Available Online
Not all family law cases are available online or even in-person. Some records are just not available to the public. These cases usually involve sealed records. Adoption cases, for example, are usually sealed.  Guardianships, deprived child cases, and some mental health holds are usually also sealed and not available online. Getting these records is much more difficult unless you are a party to that action.
Records involving children may also have limited availability online. These records tend to be sensitive. Some of these records may be unsealed and available in person, however. That means you can take a trip down to the courthouse or employ the services of a document retrieval firm.
Once you get the documents you need, you may have questions regarding the contents of those documents. Bring your questions and concerns to an experienced Wagoner family law attorney.
Free Consultation with a Wagoner Family Law Attorney
Get the help you need today to understand how best to handle your situation. Wirth Law Office – Wagoner offers its clients the best possible family law, divorce, child custody, and child support representation in the Wagoner, Oklahoma area at reasonable rates.
We invite you to schedule a free consultation to discuss what we can do for you.  Contact Wirth Law Office – Wagoner at (918) 485-0335 to schedule your free consultation or fill out the form at the top of the page.
Tags: family law attorneys in Wagoner Oklahoma, online databases for Wagoner County Court filings